It is never too early to plan for your future.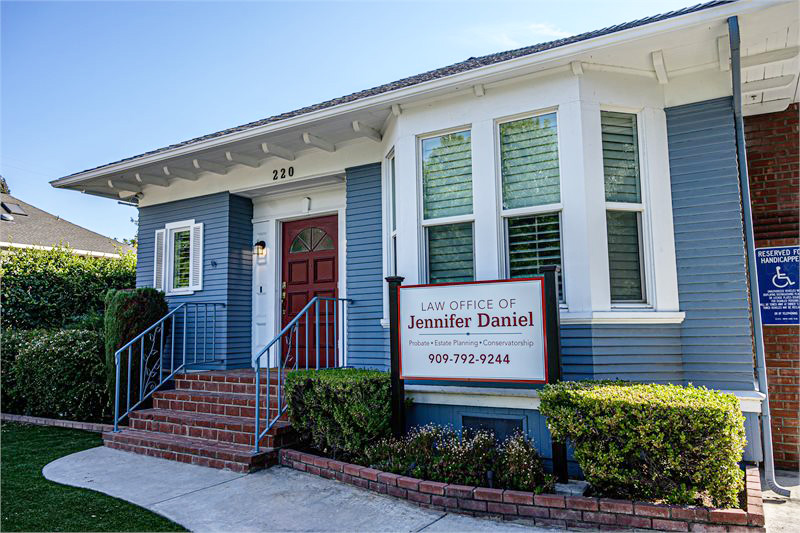 Phone: 1.909.792.9244
Fax: 1.909.235.4733
The Law Office of Jennifer Daniel
220 Nordina Street
Redlands, CA 92373
The Law Office of Jennifer Daniel is dedicated to clients and their estate planning and probate needs. With an office location in Redlands, California, we serve residents in the surrounding Riverside County, San Bernardino County and Coachella region
WARNING: The use of the Internet or this form for communication with the firm or any individual member of the firm does not establish an attorney-client relationship. Confidential or time-sensitive information should not be sent through this form.